Free Dress Day TOMORROW!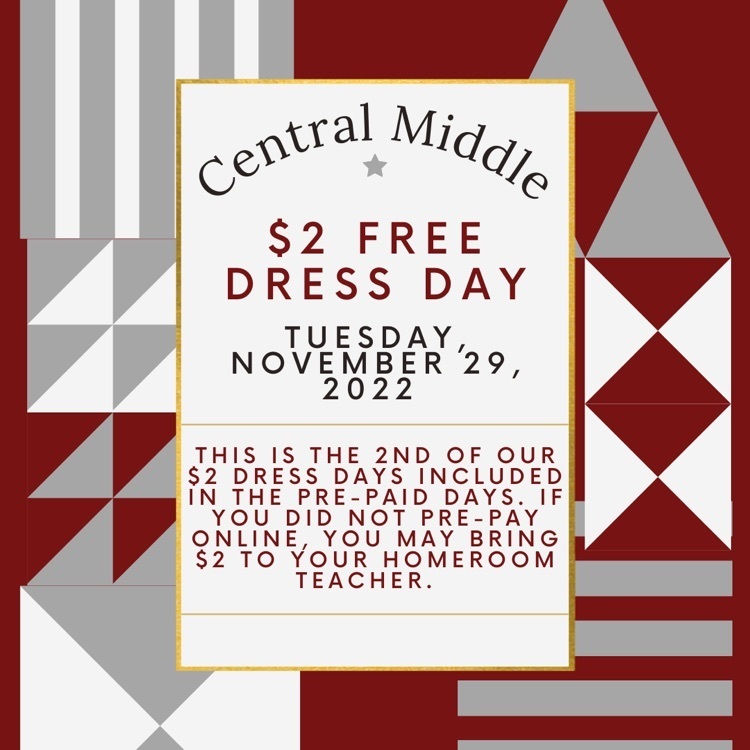 We are excited to welcome our Wildcats back tomorrow!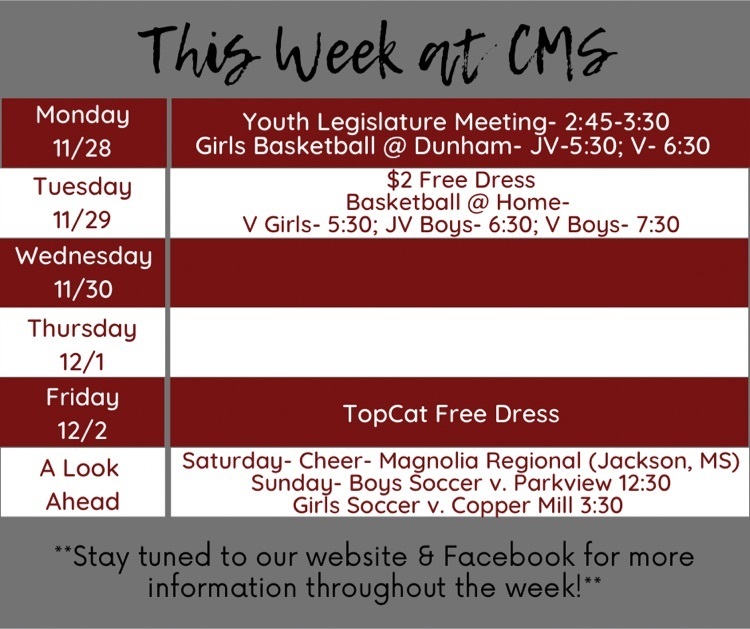 Congratulations to our CMS Support Worker of the Year, Ms. Darnesha Whiten! We appreciate you!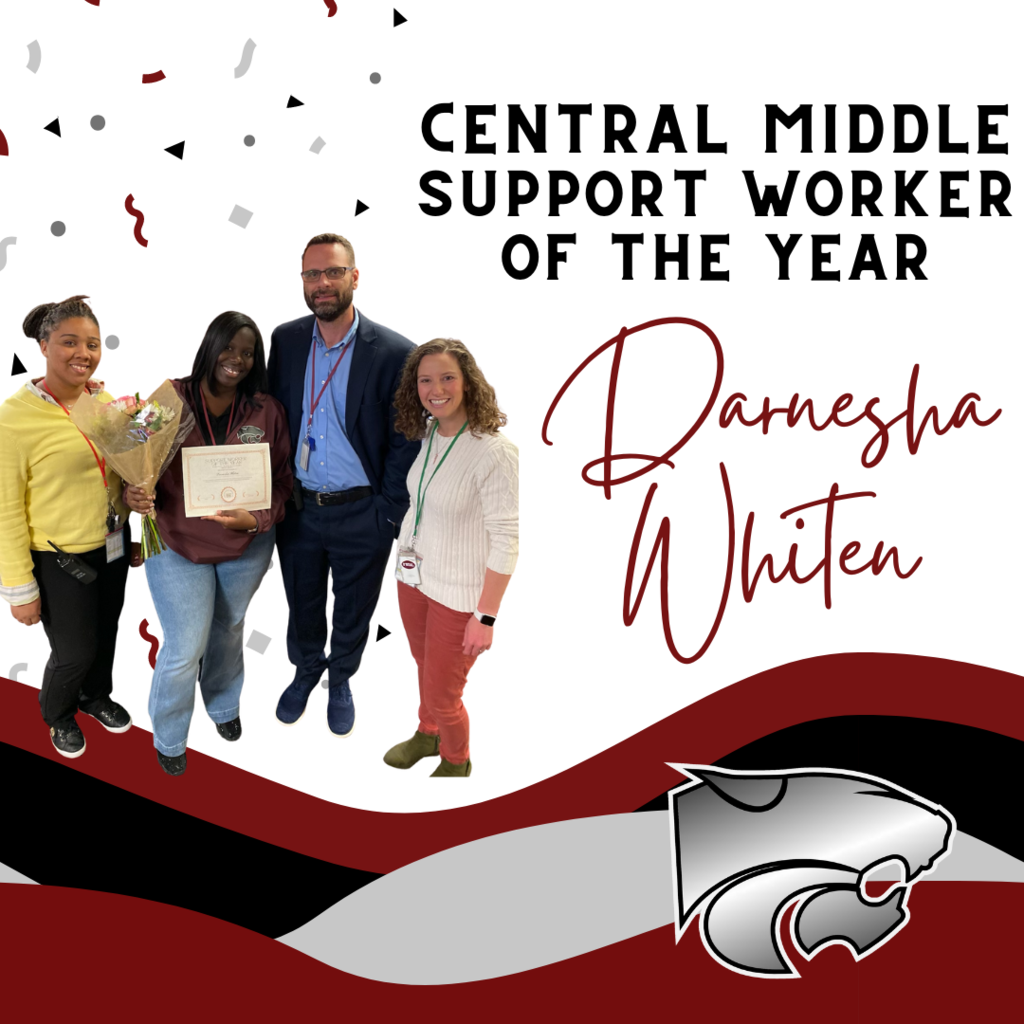 6th & 8th Grade Parents- Please see these field trip reminders for TOMORROW!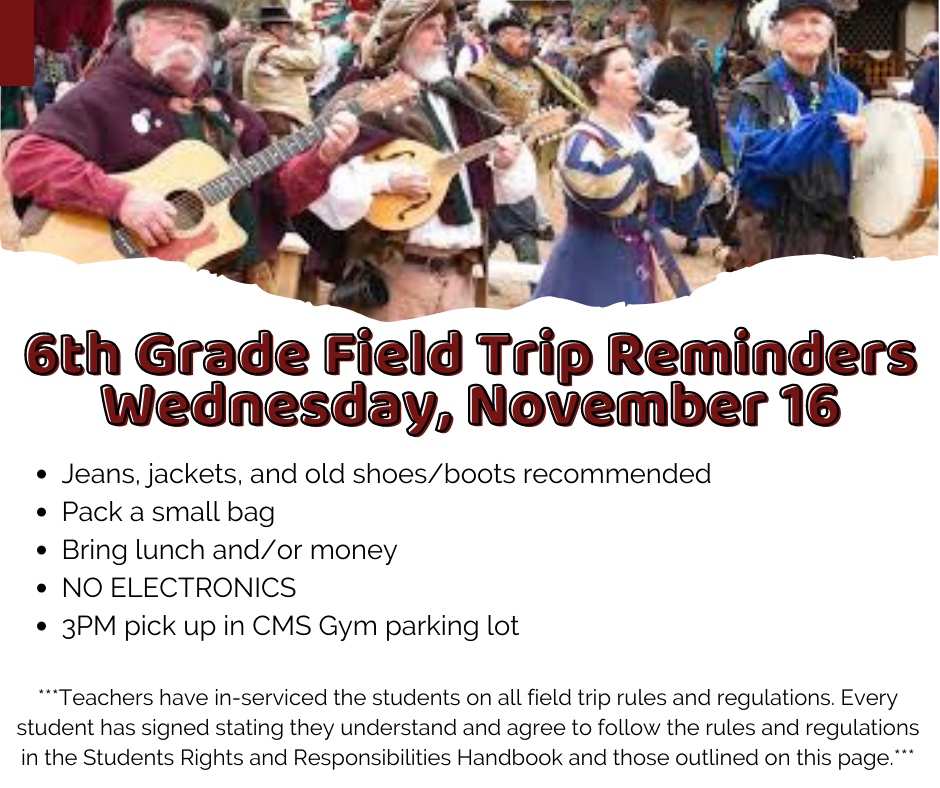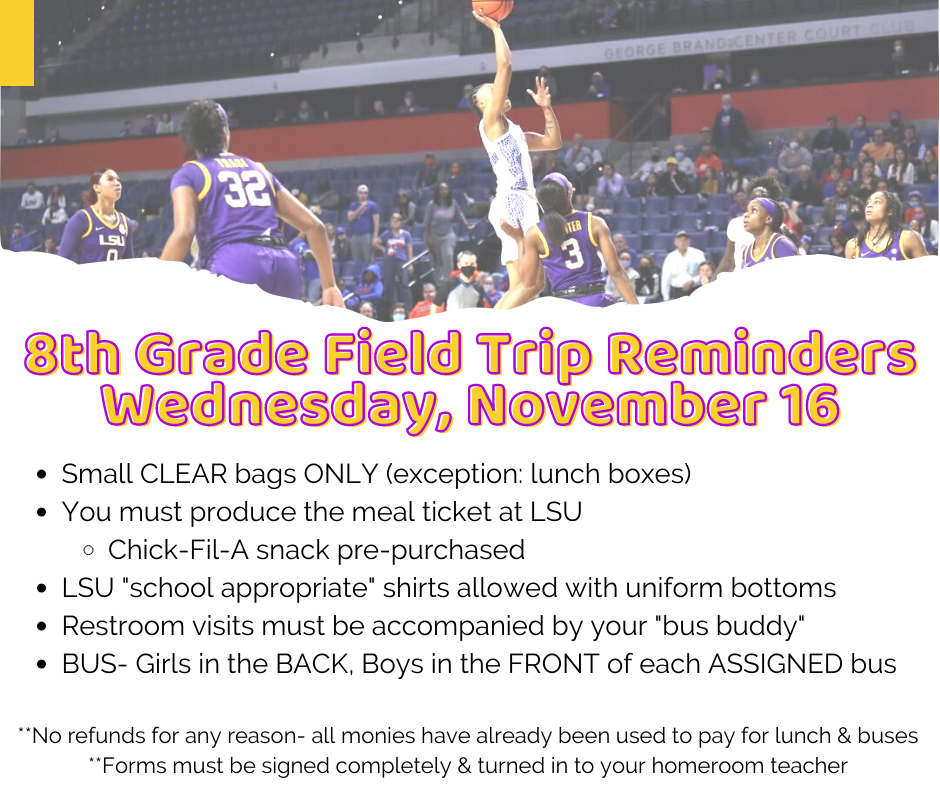 Take note of these events happening this week!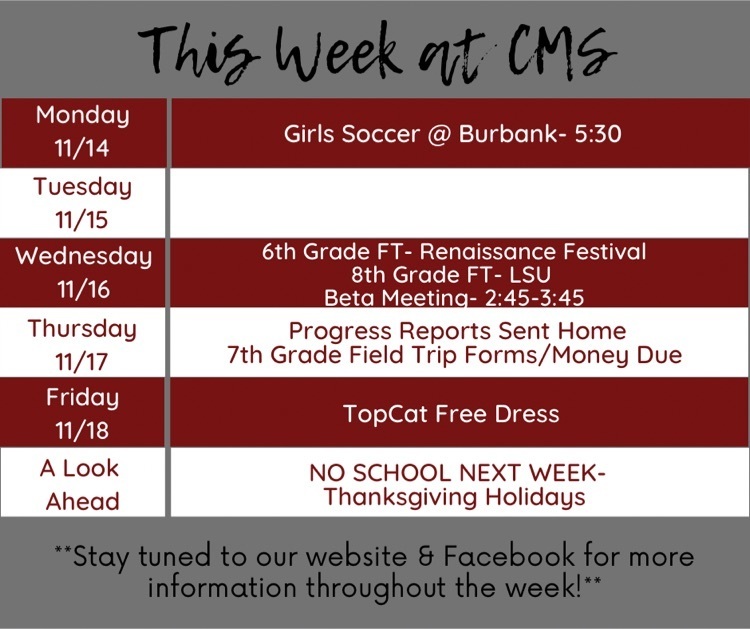 6th graders without a major referral the 1st 9 weeks had a great time during Fall Fest Today. Get ready 7th and 8th grade!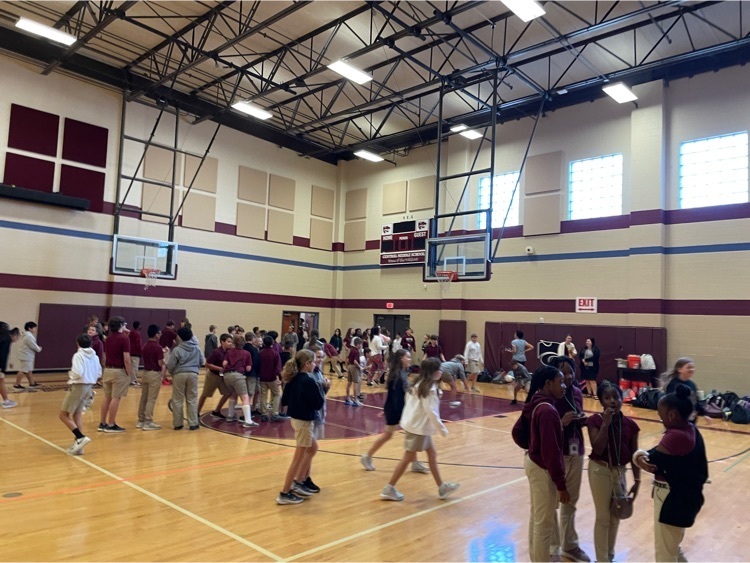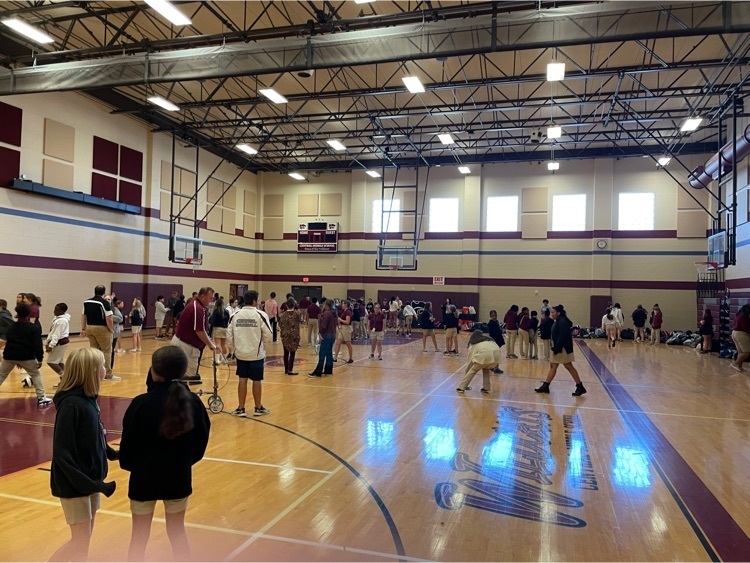 Please Note: Our CMS food drive has been extended through this FRIDAY, November 11. At this time, CMS is ONLY collecting canned corn, canned green beans, and canned mixed veggies!

Congratulations to our Teacher of the Year, Ms. Alaina Laperouse!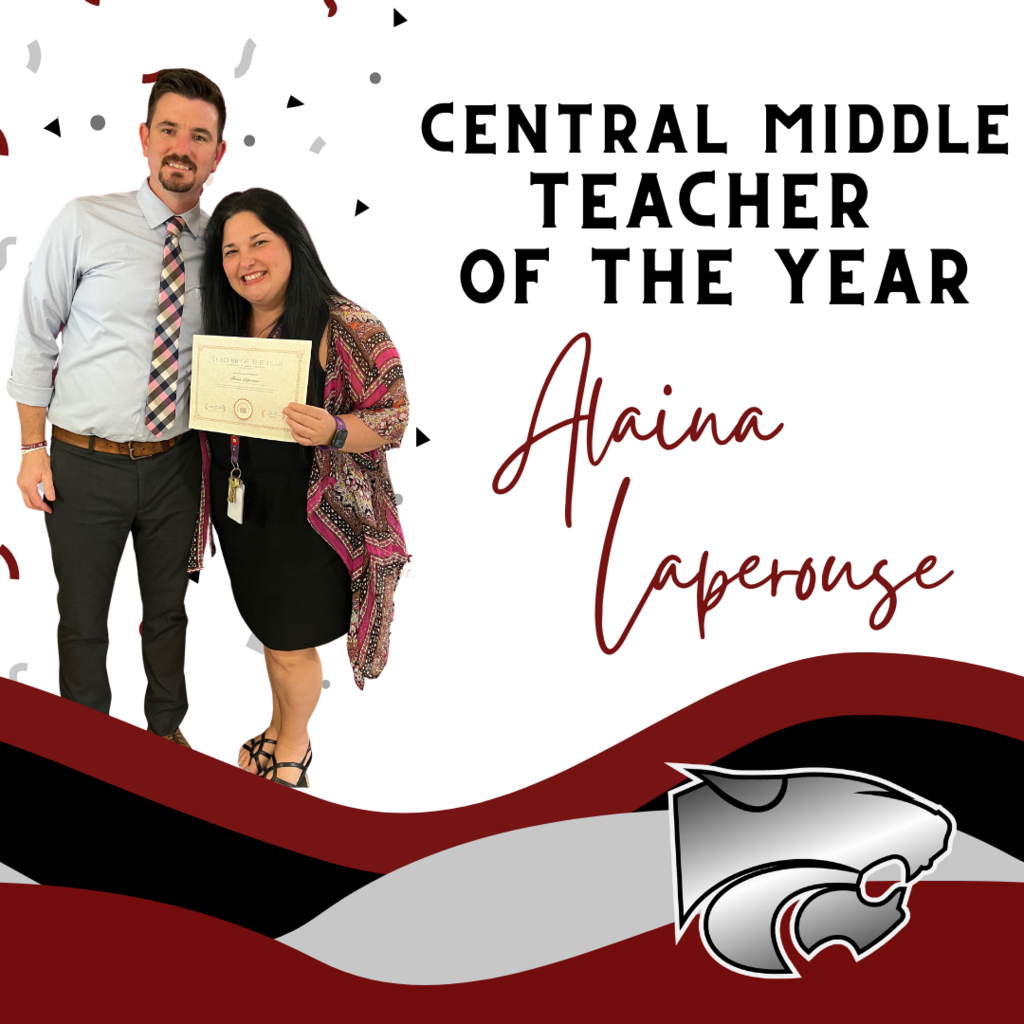 There will be a parent meeting for the new members of the CMS baseball team. Your son should come home with a note from Coach Rogillio with more info.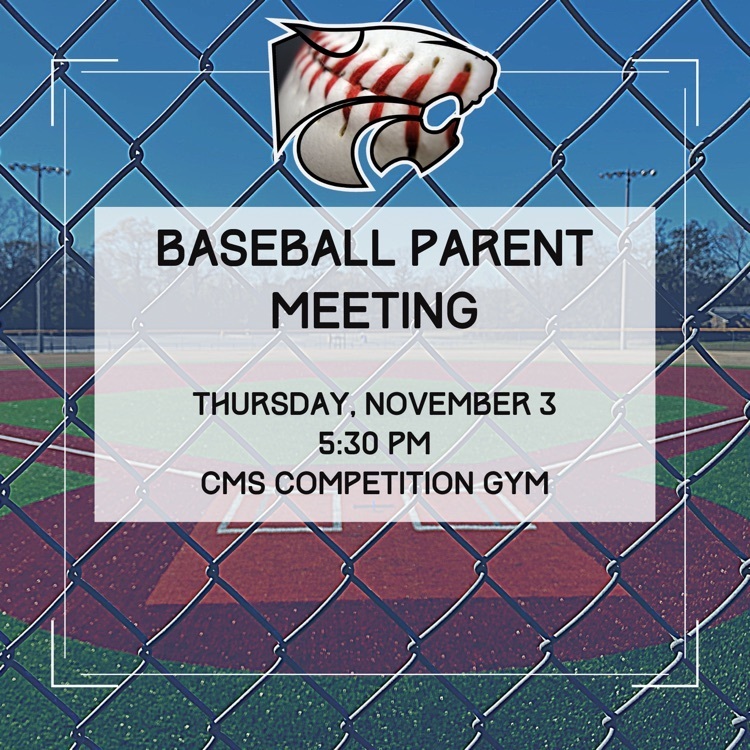 8th Graders! Check out this opportunity!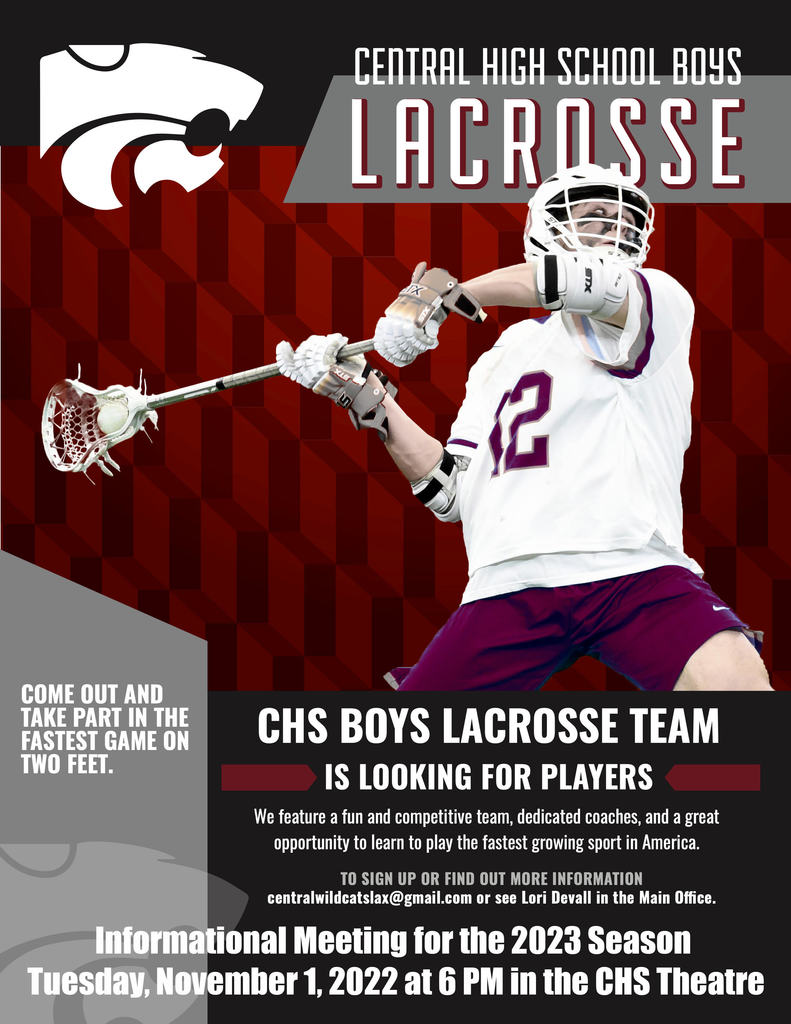 Is your child missing any of their belongings? Our lost and found will be located outside of the CMS office doors weekdays from 7:30am-2:00pm beginning on Tuesday, October 25. Items not claimed by Friday, November 4 will be donated!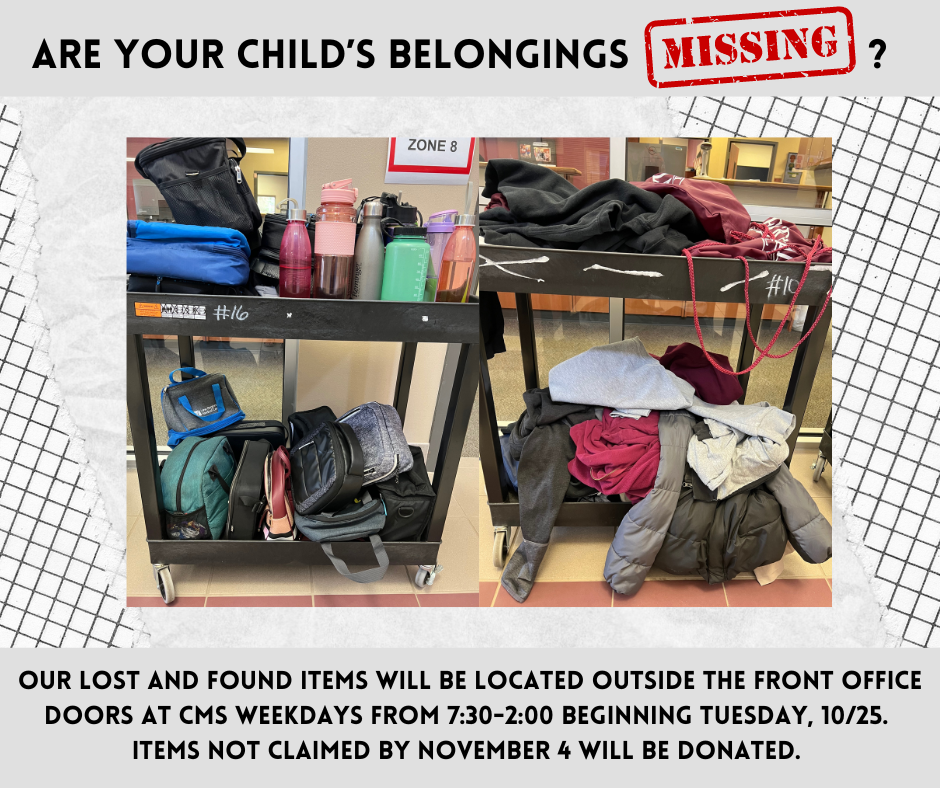 Check out what's going on THIS WEEK at CMS!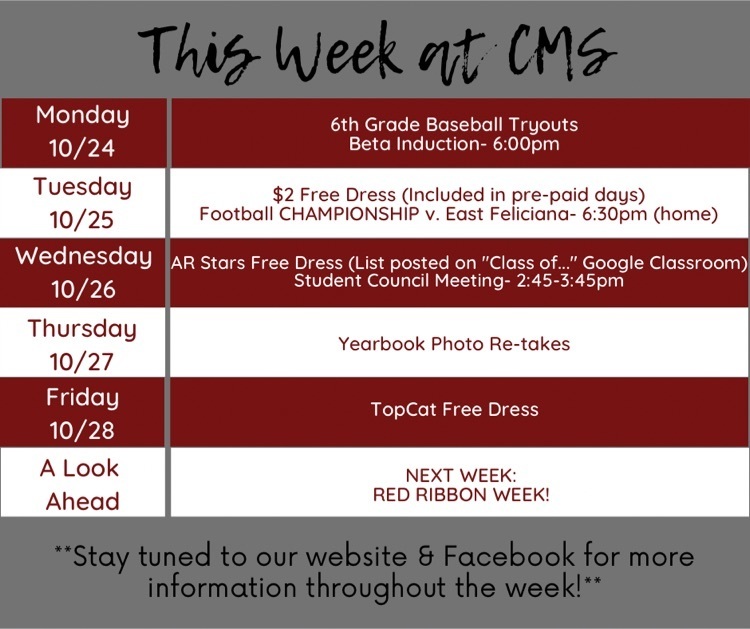 Our CMS Wildcats are playing for the CHAMPIONSHIP! Come out and join us Tuesday! Tickets are $8 cash at the gate.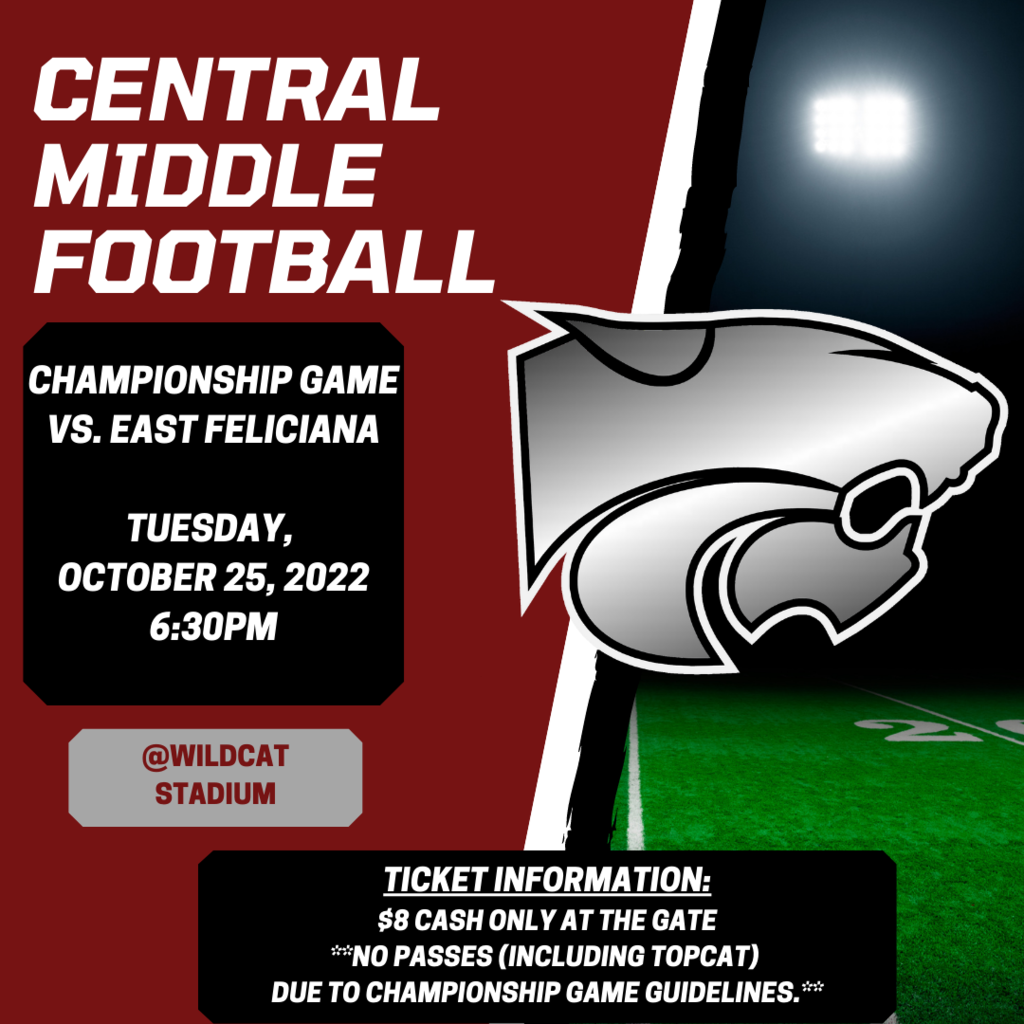 Don't forget to charge those Chromebooks!! Innovative (Leap) testing tomorrow!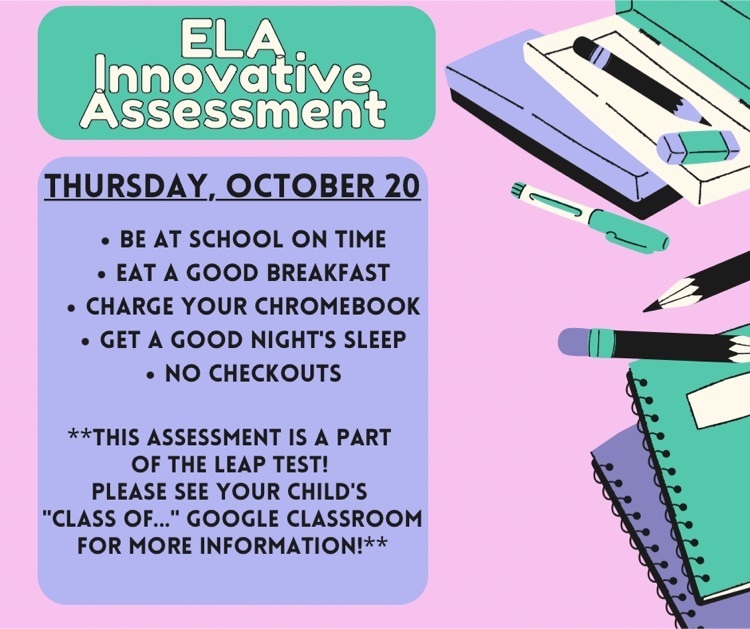 Don't forget! Your students are out for Fall Break Friday, October 14- Tuesday, October 18! We will see their smiling faces on Wednesday, October 19!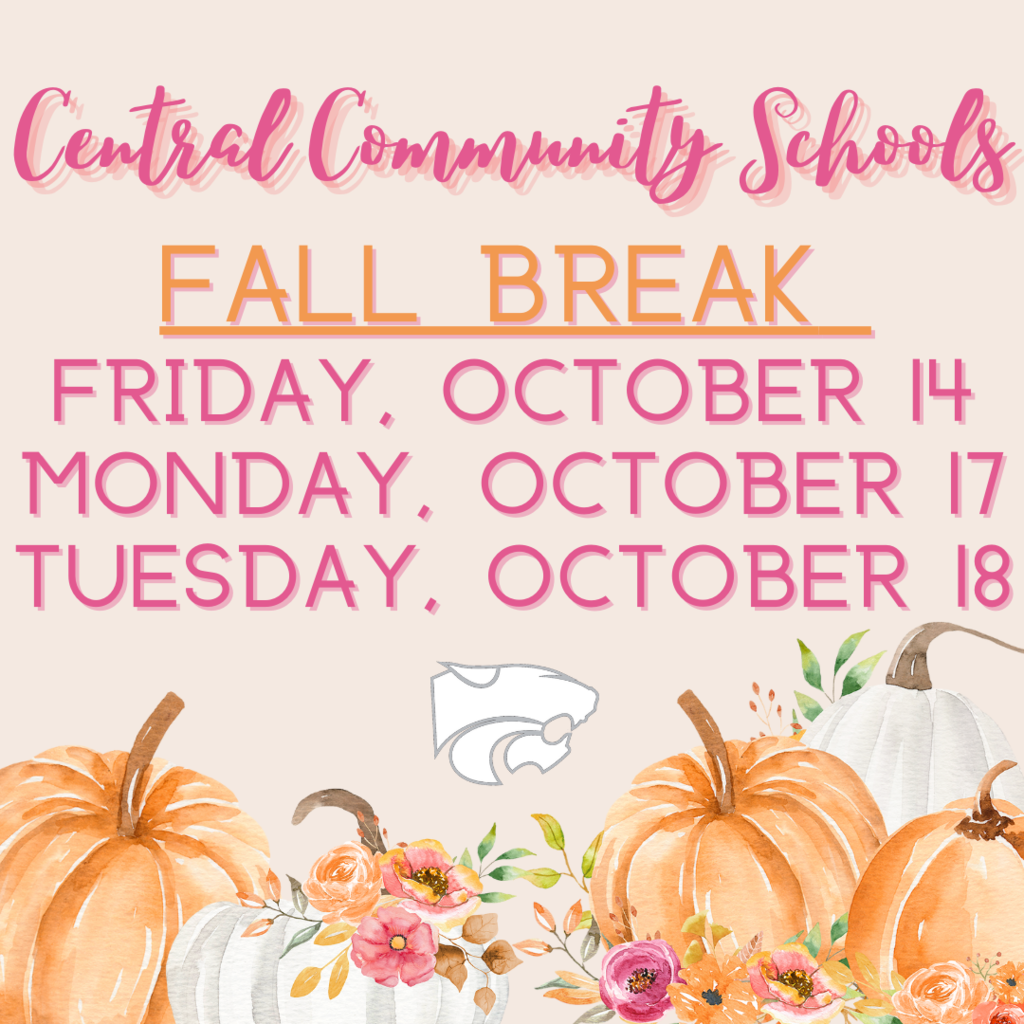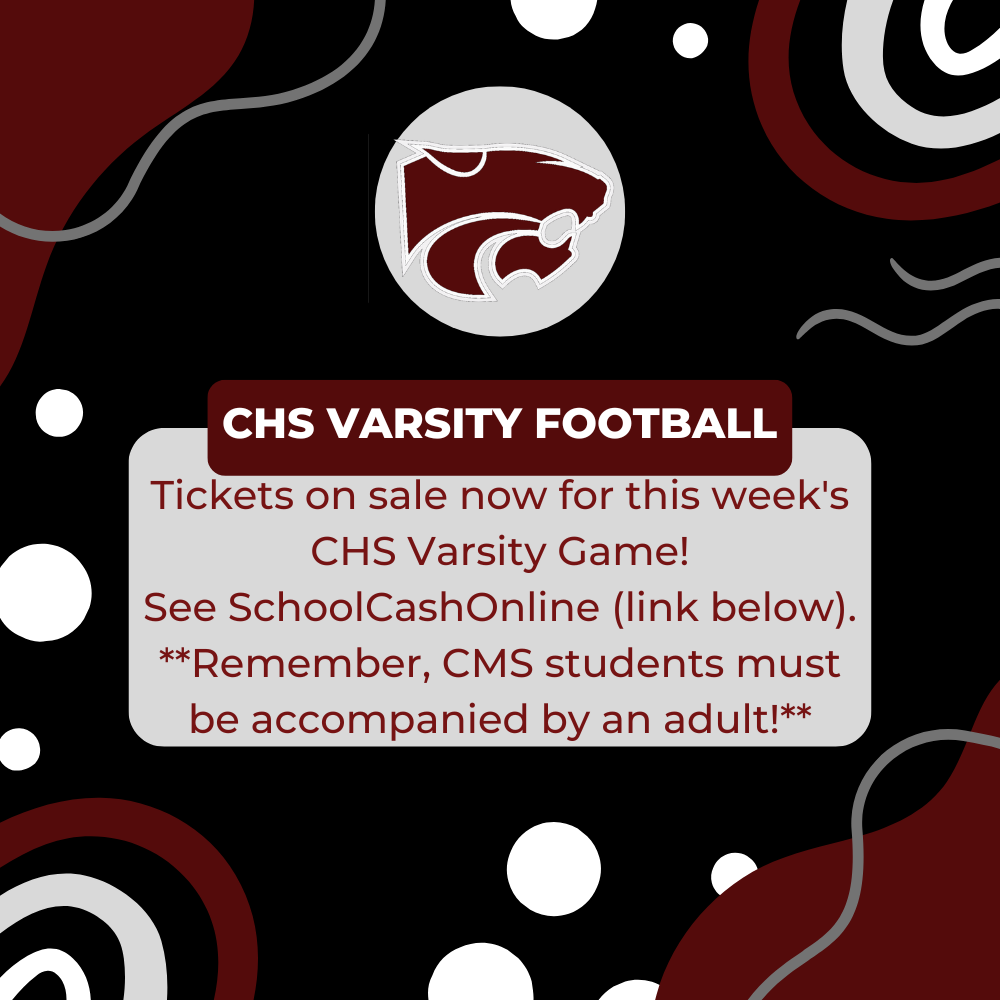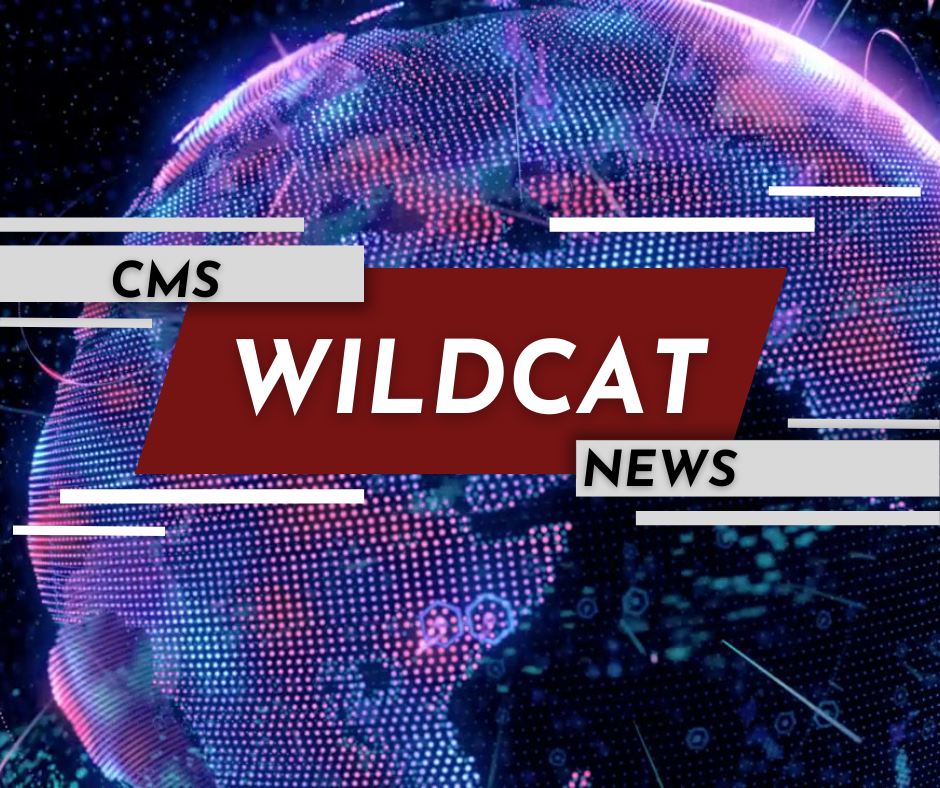 Don't miss out on any of the great things happening at CMS this week!

Don't forget! BE BOLD, WEAR GOLD! $2 Dress Day tomorrow (Friday, 9/30) Regular free dress guidelines apply.